Selling your home
Selling your home is an exciting time filled with possibilities! The real estate market in Connecticut is highly competitive, and there are many great areas to live in the state, such as
New Canaan
or
Darien
. Whether you're looking to buy a luxury estate or are browsing New Canaan townhomes for sale, looking for a new residential or investment property can be exciting. One of the first steps to selling your home is creating a beautiful listing with enticing photographs. If you aren't sure where to start, this guide will help you with the best photography secrets to making your home stand out to buyers.
Organize and clean
One of the most important steps to getting your home ready for listing photographs is to organize and clean. You should consider deep cleaning your entire home, including areas that don't usually get a lot of love, such as closets and cabinets. In addition, pay attention to the outside of the home. Pressure washing the outside of the house, the driveway, and the walkways make them look much brighter and helps with the curb appeal needed to attract buyers.
Another great way to refresh your home prior to a photo shoot for a listing is to update some of the fixtures, as well as area rugs and flooring, if possible, and give the inside of the home a fresh coat of paint. This will help create a light and bright feel inside your home and help your home shine in photographs, so your listing pictures stand out.
Once your home is deep cleaned, you'll need to organize your belongings in a way that looks attractive to buyers. Consider removing items from closets and cabinets to make the space look larger and create organized plans for storing items. This will help communicate the luxury value of your home in photographs.
Less is more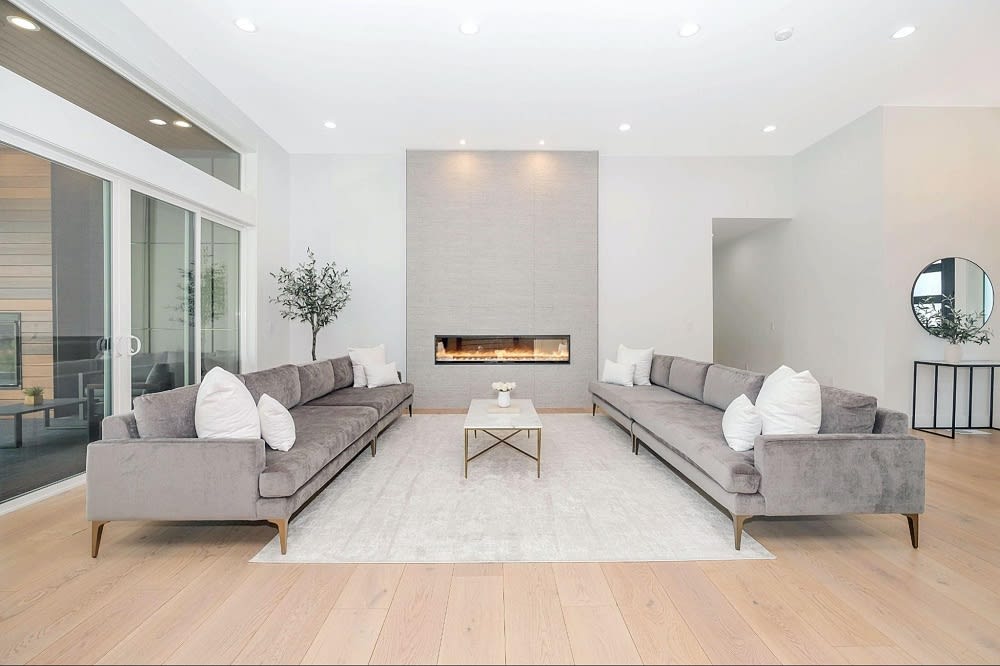 With organizing, it can also be important to downsize a bit. Having fewer belongings in your home can help your home feel more open and spacious, even if it doesn't naturally have an open layout. Consider putting some of your things in storage and creating a curated, organized look throughout your home. This can also involve moving furniture and only choosing pieces that create an easy flow and smooth layout in your home.
In addition to creating a minimalist look, you should also store away any personal effects or memorabilia, including personal photographs. These objects are personal to you and disrupt the curated look of your home in photographs for a listing. Buyers want to imagine themselves in your home when they see your listing, and keeping your personal effects out of sight will help you achieve this.
Lighting is everything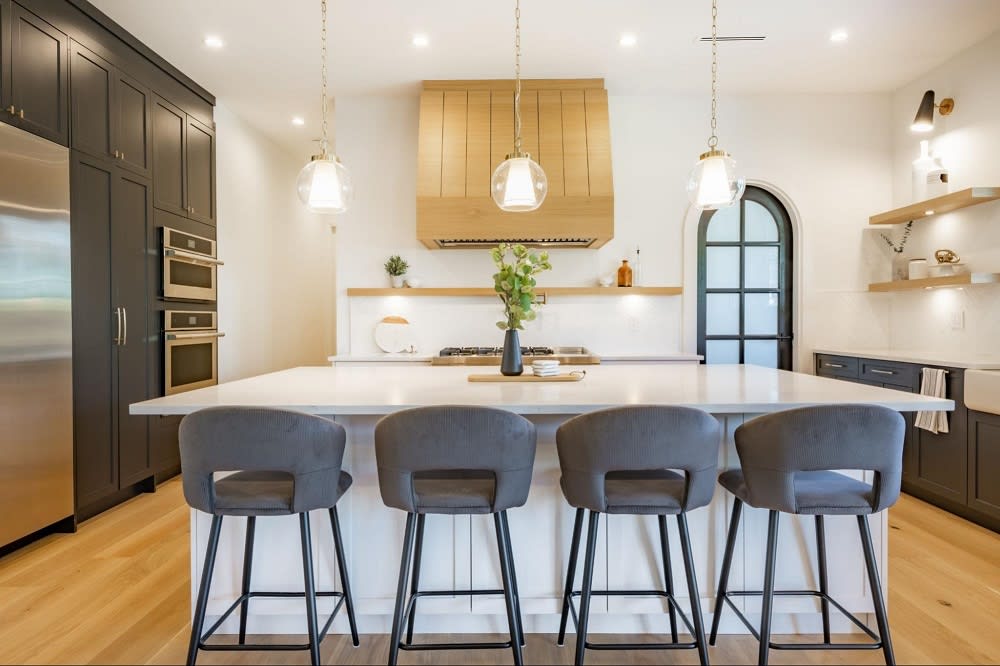 Great lighting can make or break your listing photographs. Buyers are largely looking for open, bright, and spacious homes. Even if your home currently feels a bit dark or small, some simple lighting tricks can help you brighten it up. First, consider having different types of lighting to help create a layered look. Floor lamps, table lamps, and ceiling lamps all add different types and styles of lighting that create depth and space in a room. Window treatments can make a huge difference in the overall lighting of your home. Consider using light-colored window treatments and hanging them above the window line to make your windows look longer and more open.
Don't forget the details
Highlighting the details of your home that make it special and unique is important in your listing photographs. Make sure you capture the details that buyers are looking for, especially in the kitchen and the bathroom. If you've made any updates, be sure to capture those as well in your listing photographs. Buyers want to see amenities that make your home unique, such as a porch, updated outdoor space, extra storage space, updated appliances, or other special touches that add value to your home.
Hire a professional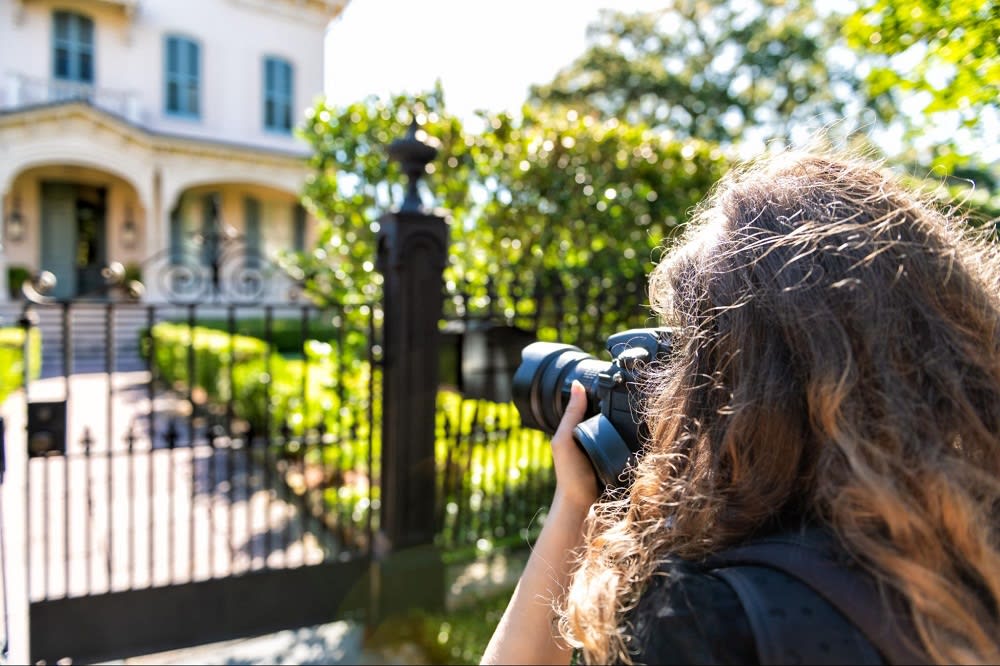 Hiring professional stagers and photographers can make a huge difference in the quality of your listing and your showings. Professional stagers are interior designers that help organize and stage your home to make it look fresh, modern, and appealing to buyers. Home stagers are up to date with market trends and understand the look and feel that buyers are searching for. They can help rearrange your home as well as bring in new furniture and art that complement your architecture and make your home shine. Working with a professional stager can truly help convey the luxury and value of your home through your listing photographs. This is essential because your photographs are the first impression of your home that buyers see. Having great photographs can draw buyers in and bring them to your New Canaan open house.
Similarly, professional photographers have a profound impact on how many buyers see your listing, how many showings you have, and ultimately the offer price. Professional photographers are experts at capturing indoor photographs that portray both the beauty and actual space of your home. They know the angles and lighting that will make your home look bright and open. They also have experience capturing the details that make your home unique and special and can create the content you need to properly showcase your home.
Professional real estate agent
If you're planning on selling your home, working with a realtor is one of the smartest decisions you can make. Realtors are licensed real estate professionals held to a high standard of ethics. They work tirelessly to get you the best deal possible on your real estate transaction. Realtors are also well-connected and can help you work with the best real estate photographers and stagers in the business to ensure that your home photographs stand out and attract buyers.
In the New Canaan area,
Rachel Walsh
is one of the top-rated realtors with over 25 years of experience. Rachel has a stunning portfolio of
home listings
in the New Canaan area and the expertise needed to create real estate transactions that benefit all parties involved. Her background in design, home staging, and business helps her understand the market from a unique perspective, and her main focus is to ensure 100% client satisfaction. Rachel enjoys going above and beyond client expectations to ensure that not only are their real estate goals met, but the experience is joyful and easy for the client. If you're looking for a home in the New Canaan area, there's no better realtor to
work with than Rachel Walsh
.