Rowayton is an opulent, close-knit coastal village that offers its residents and tourists picturesque views of the stunning landscape. It is nestled in the east of Darien along the beautiful coastline of Long Island Sound and Norwalk. The little oasis offers its residents privacy and a relaxing ambiance, making the town an enticing place to settle down and plant your roots.
The village has a long-running reputation as a pleasant place because the community is actively involved in the well-being of residents. Rowayton's lifestyle is sophisticated and relaxed, with an endless summer atmosphere. Living in Rowayton feels like an extension of your backyard, with everything conveniently located close to real estate properties.
1. Tight-Knit Neighborhood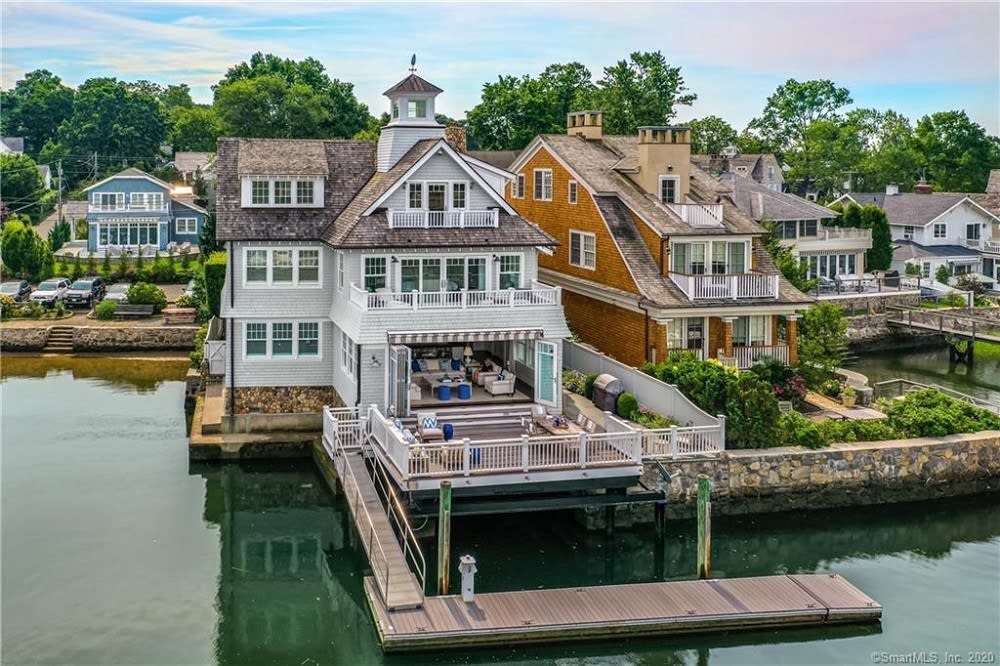 Image courtesy of Rachel Walsh
Human beings are social by nature, and living in Rowayton makes it easy for you to have close ties with your neighbors. These connections can turn into amazing friends and reliable partners. Socializing is an essential part of life in Rowayton because it increases your sense of fulfillment and well-being, allowing you to have a balanced and functional life.
2. Diverse Food Community
Rowayton's food community has an array of assorted and delicious meals, offering you endless dining experiences if you're a food lover.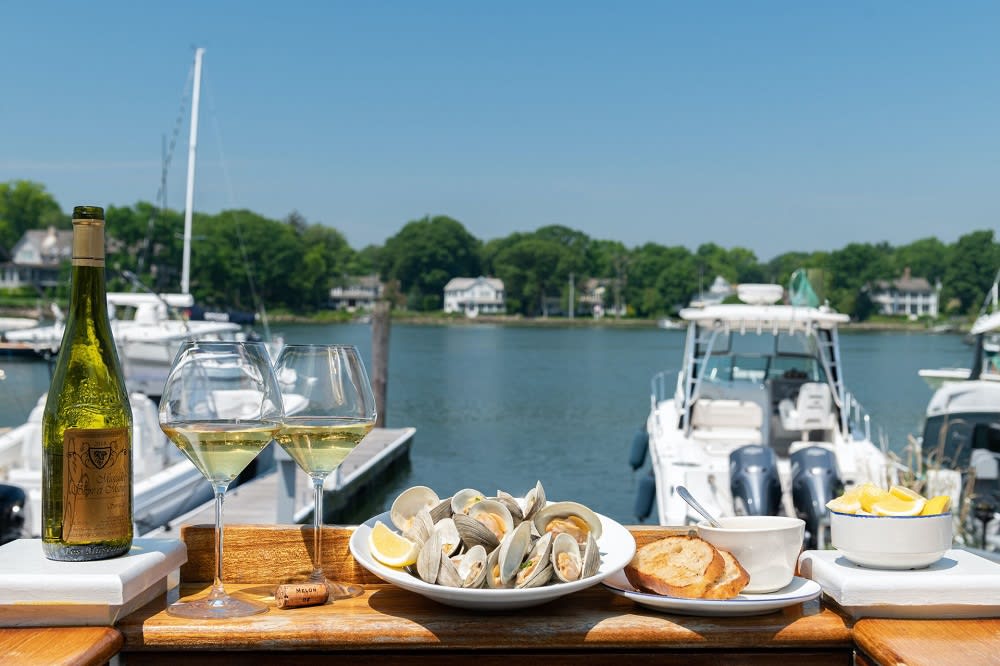 Photo courtesy of Rowayton Seafood
Located at the old fish shack that was once an operating Lobster Co-op,
Rowayton Seafood
is a family-owned business that has harnessed the art of preparing exquisite seafood meals. Rated as the best seafood restaurant by Fairfield Voters, the restaurant boasts exceptional services by the staff, a great ambiance, and a plethora of delicious meals.
Rowayton Market
is situated at the Five Mile River on Rowayton Avenue and has been in business since 1753. It offers you endless meal options, and it also speaks to the area's rich history. When you're in the mood for a delectable plate of fresh homemade food, you can visit the market for leisurely shopping or conveniently order online.
The market offers garden-fresh groceries, fresh-cut meats, a large selection of fine cheese, and any other ingredients you may need for a delicious meal. In addition to selling produce, the store also sells ready-made meals from their wide selection of recipes.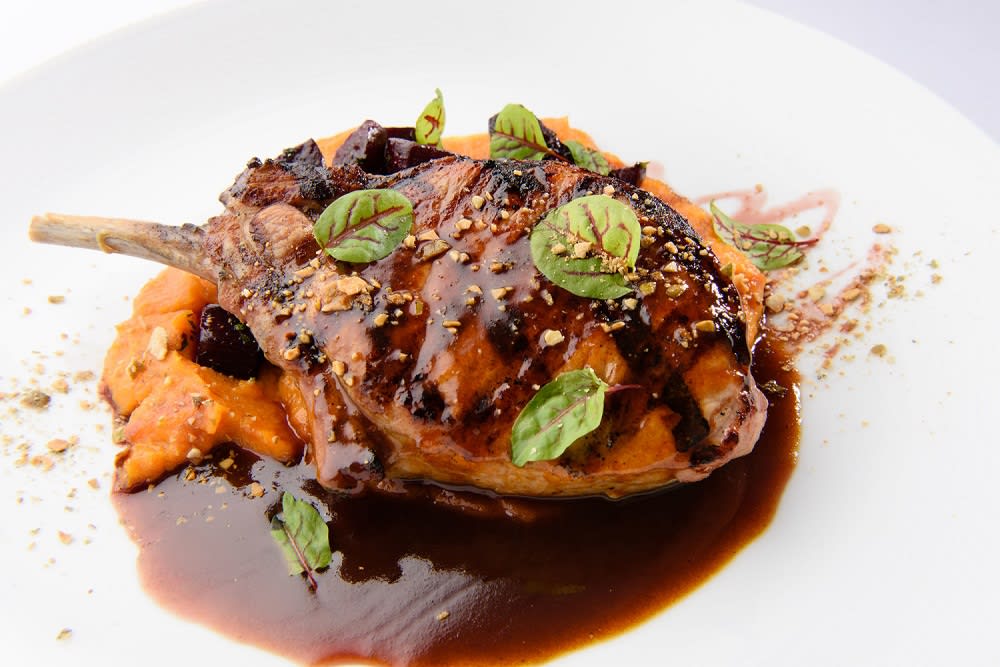 Photo courtesy of Sails Bar and Grill
To enjoy an assortment of food at a relaxed location, visit the
Sails Bar and Grill
on 148 Rowayton Avenue. The restaurant pays attention to fine details, such as outdoor heaters, to enhance your outdoor dining experience.
The season's bounty influences the menu at this local hot spot, allowing you to enjoy fresh garden products prepared in different ways. The chef incorporates traditional and contemporary cooking techniques, making the food burst with flavor and filling the air with the tantalizing aroma to provide a highly satisfying dining experience.
The Criscuolo brothers, natives from Amalfi, Italy, started this pizza shop over 50 years ago. Since then,
Rowayton Pizza
has been serving the finest quality Italian pizza and food in the region. Inspired by their family recipes, the Rowayton Pizza's Menu includes entrees, starters, soup, pasta, and pizza that leave you wanting more.
With the aft of a salvaged boat hanging over the front door and its hull running through and into the ceiling,
Brendan's 101
is your destination for a truly unique dining experience. This eclectic eatery is your primary destination for dessert; the shop has an array of desserts, like ice cream, sweets, and baked goods.
Apart from gratifying your sweet tooth, Rowayton residents recognize Brendan's 101's love for charity within the community. Each year, Brendan's 101 donates the coveted 'Golden Cone,' allowing you to bid for an ice cream a day for life.
3. Artistic Shopping
Shopping can be therapeutic and pleasurable. Various shopping stalls found in Rowayton allow you to exercise your preference in retail therapy.
Founded in 2017 by Lindsay Rolfert in Rowayton,
Luella and Stone
is an online jewelry store that prides itself in selling exclusive handmade pieces. Lindsay is an avid traveler, and she frequently travels to locations with beaches where she sources her jewelry design inspiration.
The materials are sourced from exclusive markets around the globe to create a limited, one-of-a-kind collection of jewelry. Its pieces range from earrings, necklaces, bracelets, and the little Luella Kids Collection.
Created by a Rowayton native and a lead floral designer, Lauryn Soden,
Stems + Co
is a boutique flower shop in Rowayton. The floral shop is known for its nature-inspired, refined yet whimsical, organic floral designs.
To experience nature's beauty in your home, Stems + Co works with seasonal and novelty booms to enable each flower's stem to stand out while telling a cohesive floral story. The florist achieves this by focusing on each flower's dimension, texture, and color.
Located inside a waterfront park in Rowayton,
Seaside Delights
sells unique coastal gifts. An exceptional product made at the store is the fish rubbing piece. After traveling to Cape Cod, Joanne discovered
Gyotaku
, the art of fish rubbing that she now makes and sells to the residents and tourists. You can take a fish to her to recreate its unique details, texture, and shape on your preferred piece, like a cloth; the beautiful prints are sure to create a focal point in your dining area, bedroom, or office.
4. Engaging Outdoor Activities
There are endless fun outdoor activities suitable for everyone in Rowayton, Connecticut. Even if you prefer to spend your afternoons on the couch with a good book, you're sure to find an outdoor activity here that suits your needs.
Bayley Beach is an urban area located on 11 Pine Point Road, giving Rowayton close access to the beach. The beach was once part of Roton Point Amusement Park from the late 1800s to 1942, when it closed its operations.
The blue water and golden sand beach are ideal for dog walking, swimming, or sunbathing. Some of the features found on the beach include a children's playground, volleyball area, basketball court, and an outdoor shower. In addition, there is a pavilion that consists of a snack bar, picnic tables, and barbeque spots.
Found in Rowayton Community Center, Rowayton Dog Park is fenced with complete double gates, doggie bags, and clean drinking water. The outdoor recreational area for dogs allows you and your furry friend to create a stronger bond through exercise and playtime. Your dog also gets the opportunity to socialize with other dogs, which can help build your spot in the community.
To keep the park functional, dog owners are asked to make donations and raise funds to ensure that the park is well maintained. If your dog is over six months old, it must have a rabies vaccination and a town license tag to access the park.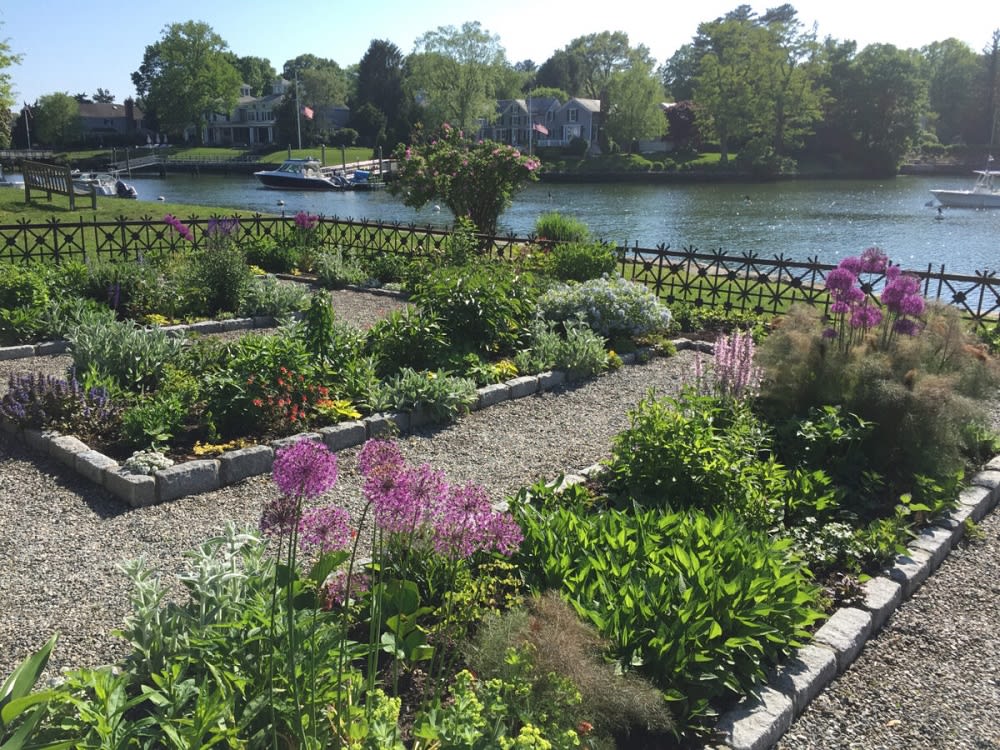 Photo courtesy of Rowayton Gardeners
Pickney park is right in the heart of Rowayton, and this seaside park is nothing short of picture-perfect. You can enjoy a walk at the park while taking in the scenic views or have a picnic while eating Rowayton Pizza or food from Rowayton Market.
You can also decide to relax in the shade of trees, view the boats entering the harbor, or watch the paddleboarders. Pinkney Park is also home to the
Seeley-Dibble Pinkney House
, the
Raymond Boathouse
, and the Antique Tool Barn, which are all fascinating and historical spots to visit.
5. Culture and Entertainment
Rowayton has a vibrant entertainment scene where you can have fun and socialize with community members. From live bands to creative art displays, you are sure to have fun and get to know the other residents of Rowayton.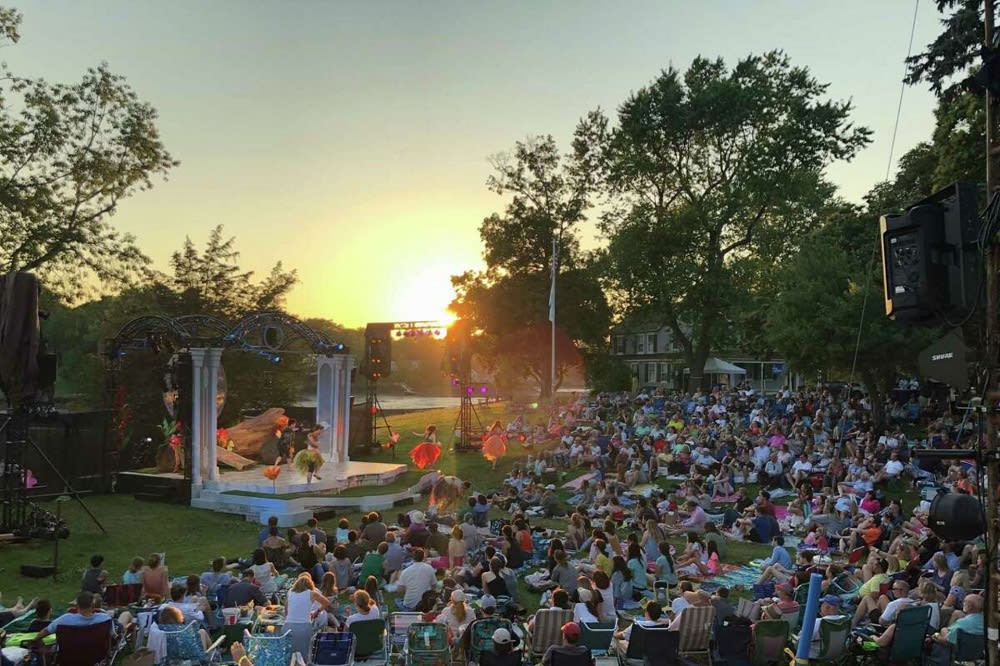 Photo Courtesy of Darien Times
This open-air theatre is located in Pinkney Park, overlooking the beautiful Long Island Sound. The theatre draws the attention of people from neighboring communities.
Shakespeare on the Sound
is a non-profit theatre production company that produces high-quality plays by William Shakespeare and other famous writers.
The annual festival creates an opportunity to learn while appreciating and celebrating the beauty of performance art. Residents get to enjoy the dramatic works of William Shakespeare and the related authors like Miguel de Cervantes, Susana Hall, and Christopher Marlowe.
Rowayton Art Center
(RAC) is a cultural hub where art lovers can get lost in the endless streams of monthly exhibitions. In 2008, RAC was added to the Rowayton Historical Society roster of recognized historic buildings.
The idea of the art center was born to provide a settling place for artists who did not have a central base in the 1950s. Today, the art center has transformed into a non-profit organization that provides access to the arts and art classes and workshops for all ages.
Buy or Sell Your Rowayton Property With the Help of Rachel Walsh
Rachel Walsh
is a charismatic real estate agent whose expertise is based on the knowledge of her local community and 25 years of experience in the field. She offers unmatched services to her clients and pays attention to minute details. If you want to buy or sell your property in Rowayton,
contact us
today and get ahead of your dreams.
*Header photo courtesy of Compass