If you're planning to place your Rowayton real estate up for sale, know that staging, for any Connecticut home, is a style of interior design that will help draw attention to the home's most outstanding features. Staging assists prospective buyers in seeing themselves living in and enjoying the home. If you do everything correctly, staging can help you sell your property more quickly.
Staging appears to have a positive impact on how potential buyers perceive homes.
A 2021 report
showed that 26% of prospective buyers believe that when a home is staged, it's easier for them to visualize living in the home. The same report showed that 85%t of staged properties sold for between 5-23% more than the original listing, and they sold in 73% less time than non-staged properties.
In addition to the initial design consulting fee, which ranges in cost, be prepared to pay a monthly leasing fee for furnishings.
A good estimate
for leasing pricing is between $500-600 per month per room. In this article, we will present five important home staging techniques and modifications that can help your property sell more promptly and for a higher price. So, if you're planning to put your home on the market along with other homes for sale in Rowayton, or if you need to bring a fresh look or new scenery to a tired listing, staging can help you achieve your sales goals.
Tips for staging your Rowayton home
Stage first things first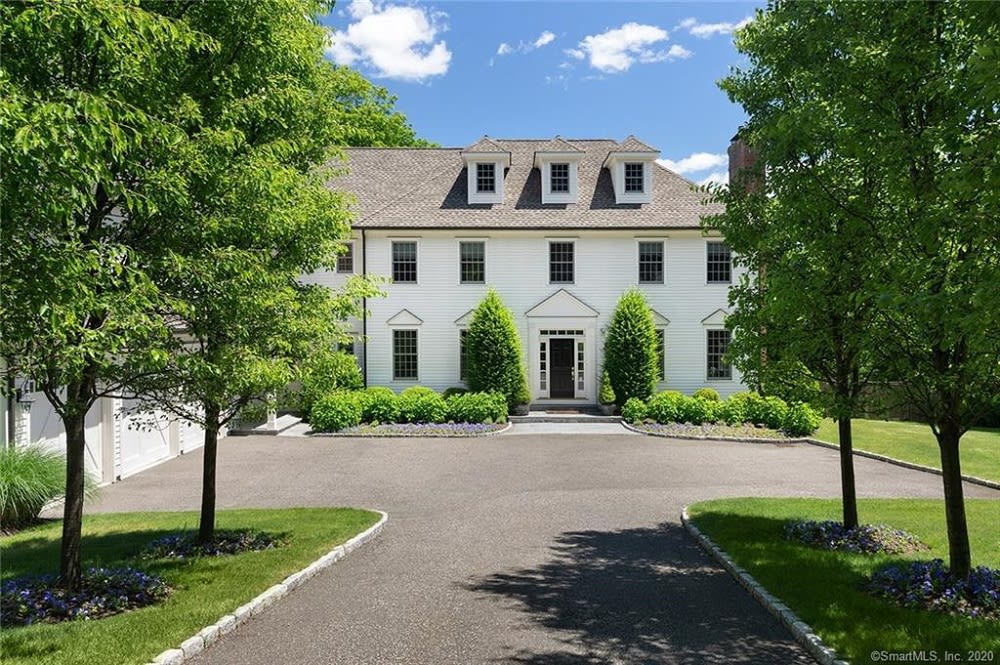 Think about it. Potential buyers of a
Rowayton Home
will see the front entrance of your home first. When they arrive at your home, you want it to impress them, so you need the front entry to make a positive, welcoming, and lasting impression. Start by cleaning the front entrance of your Rowayton home to the point where it looks as fresh and new as possible. Adding an elegant doormat and some greenery, such as lovely plants, can provide a "homey" feel. Keep the front entrance pleasant and inviting so that potential customers feel welcomed as they walk inside your home.

Stage where it matters the most
When it comes to staging your property for sale in Rowayton, keep in mind that not all rooms need to be treated the same. Ideally, you want to concentrate on spaces with the most potential to make the biggest impact on potential buyers' choices.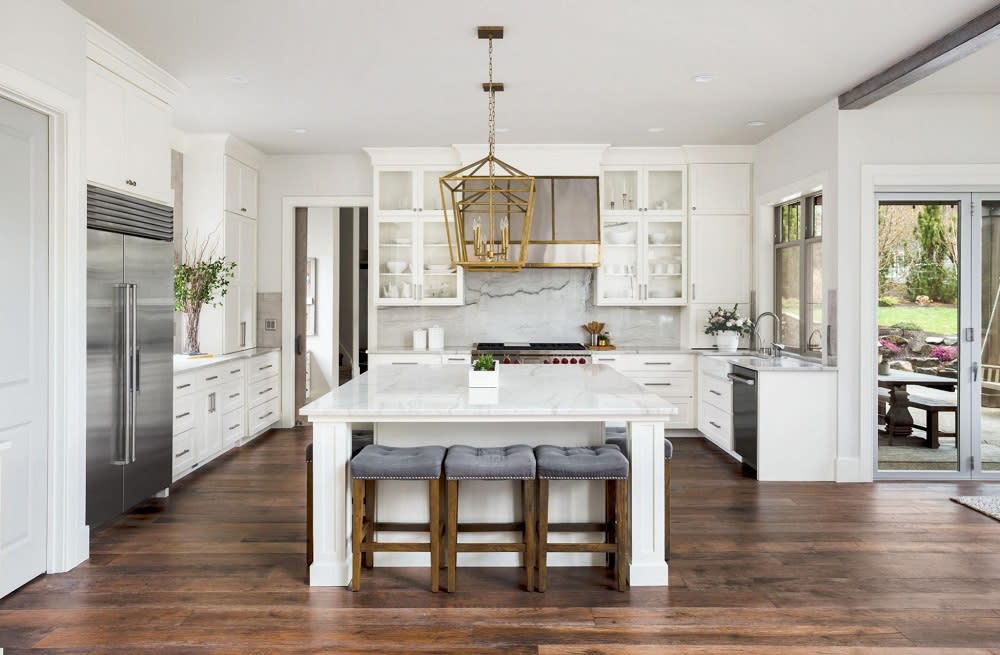 The NAR's
2021 study on home staging
found that the most often-staged rooms were the living room (90%), the kitchen (80%), the master bedroom (78%), and the dining area (69%). This means these are, most likely, the rooms that need to be the focal points of your efforts. Although you shouldn't neglect other rooms and spaces, it's not necessary to be as concerned about them since they will exert a smaller amount of influence on the decisions made by potential homebuyers.
Fix what needs to be fixed
Now is an excellent time to address any home repairs that your Rowayton home requires, which you may have previously overlooked. It's time to fix the little dents, bumps, scrapes, scratches, defects, and other imperfections that purchasers will see as signs of lack of care. First, remove marks, smudges, and blemishes from all the walls of your home. Begin by working your way around your house while using a "magic" melamine eraser sponge, cleaning away any dirt and stains from the walls as you go.

Pay attention to any permanent fixtures that are broken or in need of repair. Repair or replace things that don't work properly. Touch up or repaint chipped paint inside and outside. When it comes to cleaning and making needed repairs, the primary goal is to show prospective buyers that your home has been cared for. You want to make it clear that you have spent the money, time, and effort to keep it in good condition. This will make it stand out from other Rowayton homes for sale and make it appear like a good investment.
Remove all traces of yourself from your home
The most effective home staging invites prospective buyers to envision themselves living in the property without being distracted by your home's interior design and furnishings. Potential purchasers who come to view your Rowayton home need to see it in its finest possible condition, which is why staging is highly recommended for any home. It's the solution that gives prospective buyers a chance to imagine your home as a space that can easily become their own. So, the home should be free of anything that makes it look like it belongs to the owner rather than the person who wants to buy it.

Clear away any photographs of you and your family or personal mementos that may be sitting on top of furniture, on walls, or on the refrigerator. Clothes should be stored away, and hygiene products such as toothbrushes, accessories, and cosmetics should be removed from bathroom countertops. Eliminate materials that are blatantly religious. Taking "you" out of your home will take away things you will miss, but it will also make it easier for potential purchasers to feel a deeper connection as they view the home.
Don't forget about color and light
The use of colorful paint on walls, while it allows homeowners to create spaces that express their design style and their love of color, can be a significant and negative distraction. There is one major change you can make that will have a great deal of impact as you place your home up for sale in Rowayton: replace any bright colors with neutral colors. Repaint the walls of your home using colors such as white, gray, and taupe. These colors will make the home feel more calm and soothing, as well as more spacious.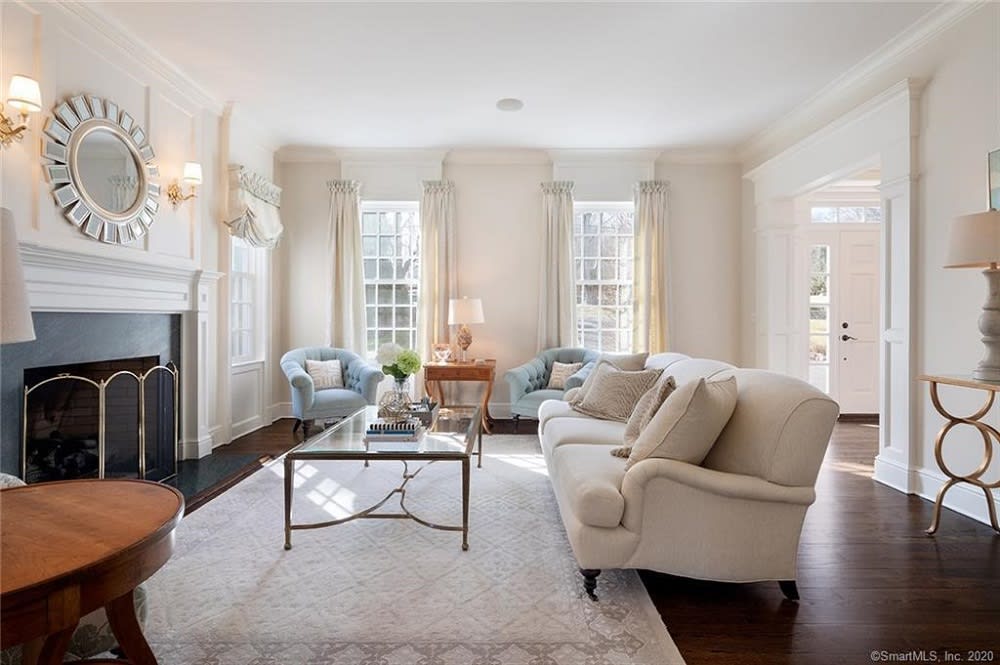 Remember, when it comes to colors in a home, dark rooms are depressing. So, you need to bring in as much light as possible to brighten things up. Open drapes and blinds to let in more light. Potential buyers shouldn't have to fumble about trying to figure out how to turn on the lights. Before they arrive, switch on all of the lights, including lamps and lights in closets. Bringing in more light will give the impression that the rooms and spaces are larger, which always helps.
Ready to list your Rowayton home for sale?
When you're ready to place your home on the market, contact
Rachel Walsh
to help you make your home stand out to buyers.