With dazzling sunsets and award-winning architecture, New Canaan real estate is a sought-after destination to visit
or call home
. The town blends natural beauty, close-knit community charm, arts, and culture. New Canaan also boasts some of Fairfield County's best restaurants, with offerings from farm-to-table to international flavors to fine dining. Here are 13 of the best places to enjoy a meal in
the exclusive Gold Coast
town.
Cava Wine Bar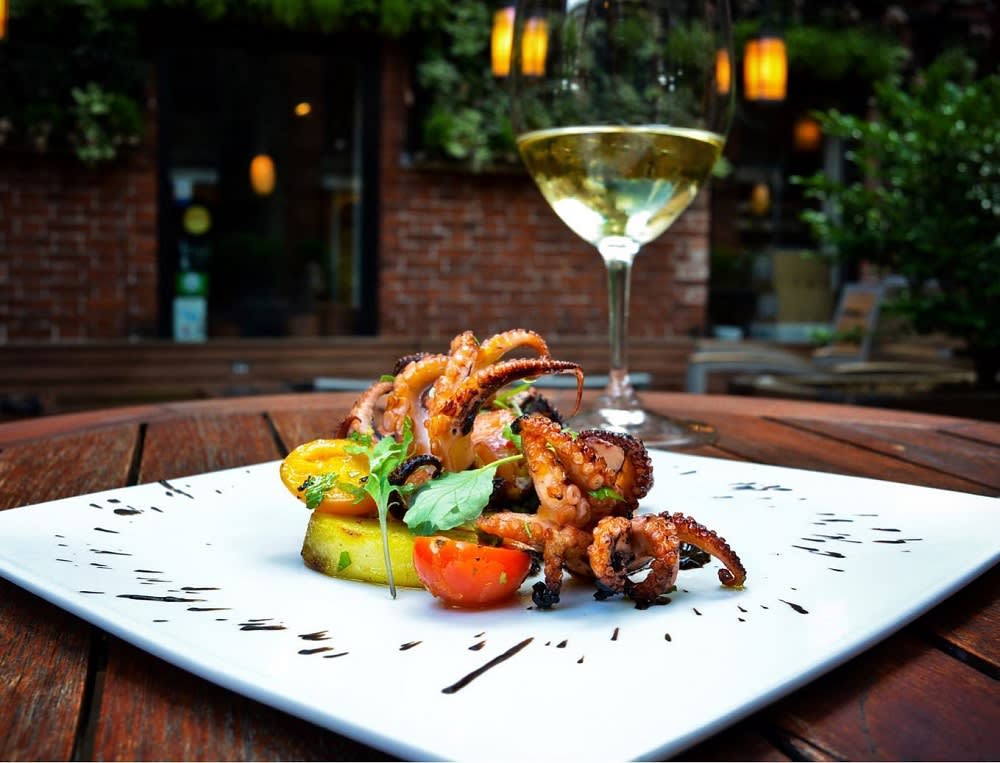 Chef Nube Siguenza brings a modern twist to traditional Italian fare at
Cava Wine Bar
. The eatery emphasizes fresh, local ingredients and European traditions of hospitality. Marrying Italian and Latin-American influences, the restaurant has a seasonal menu and an extensive selection of fine wines. Cava received a
Best of the Gold Coast Award
for its comprehensive wine list, and its space, which brings to mind a wine cellar, is the perfect place to relax and unwind.
Cherry Street East
Cherry Street Eas
t has been a favorite dining destination for visitors and locals for over four decades. Known as New Canaan's hometown pub, the family-friendly restaurant boasts some of the best burgers in Fairfield County. Beyond burgers, Cherry Street offers comfort food like French onion soup, fish and chips, crab cakes, and more. Daily specials and a cozy ambiance have lured generations of diners to the pub.
Ching's Table
Ching's Table
delivers Pan-Asian cuisine with creative twists on traditional fare. The menu is influenced by the cuisines of China, Japan, Indonesia, Thai, and Malaysia. The
award-winning
restaurant focuses on quality ingredients, and its comfy atmosphere attracts New Canaan diners eager to enjoy fresh, creatively prepared Asian dishes.
Elm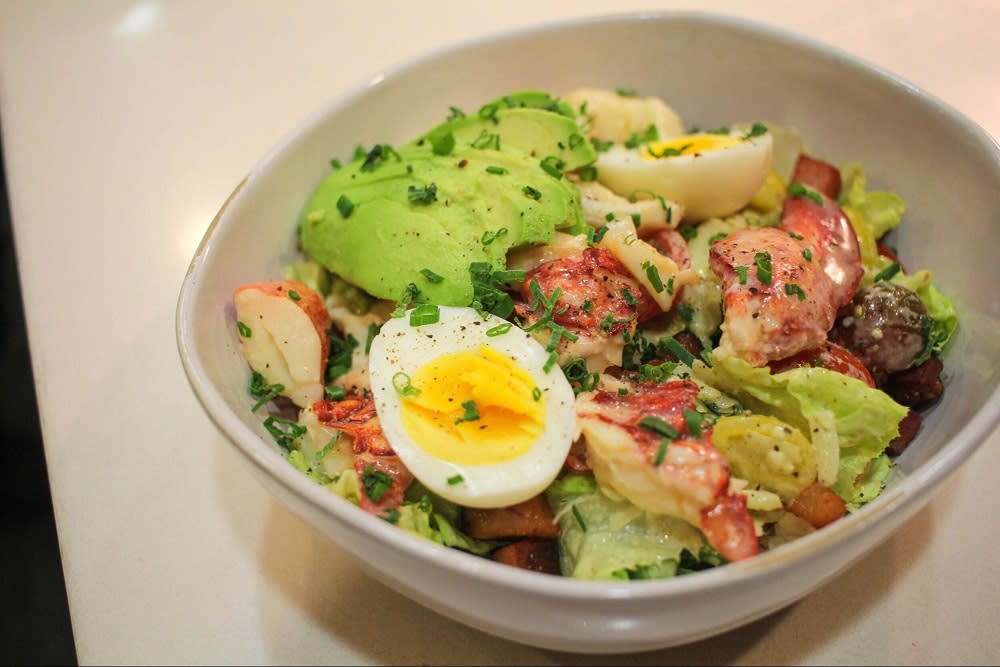 Chef Luke Venner of
Elm
uses the highest quality local ingredients to serve traditional American fare, making his restaurant a favorite among those who own New Canaan real estate. Raised on a farm, Chef Luke makes a point of sourcing from area farmers and fishers. Elm's seasonally shifting menu reflects this emphasis, with unique preparations of seafood, pasta, smoked and grilled meats, and salads.
Farmer's Table
Chef Robert Ubaldo of
Farmer's Table
believes focusing on fresh ingredients and simple preparations foster a memorable dining experience. The restaurant works with local farmers and grows many of its own ingredients at an organic garden in nearby Pound Ridge. True to its name, the restaurant also forges relationships with all the farmers who supply it with ingredients.

Each meal is prepared to order with meticulous attention to detail, using time-honored techniques and elevating the restaurant's farm-to-table menu.
Gates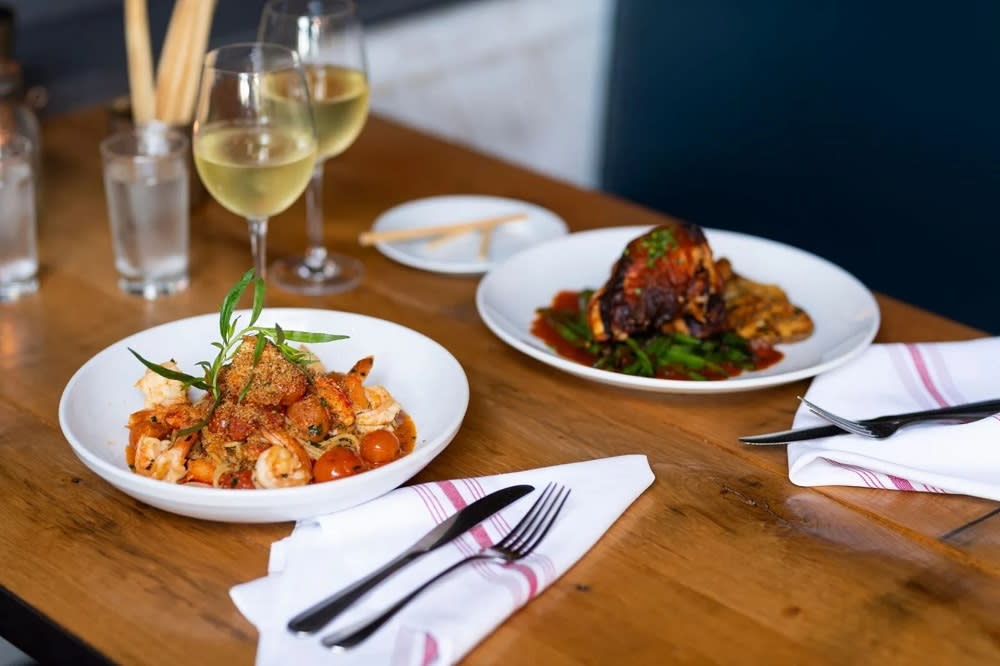 For more than 40 years,
Gates
has been one of New Canaan's go-to spots for lunch and brunch in a fun, casual atmosphere. The menu focuses on modern comfort food including Cuban sandwiches and cheeseburgers and live music accompanies the dining experience.
Pesca Peruvian Bistro
Wilson Rodriguez founded several successful restaurants in Ecuador before bringing his considerable talents to
Pesca Peruvian Bistro
. The restaurant is a partnership with Jose Draganac, who attended culinary school in Lima and serves as head chef. Empanadas, yucca fritters, and several seafood-inspired favorites are included on the bistro's menu. Pesca is a must-visit if you're in town to look at New Canaan real estate.
Roger Sherman Inn
Ideal for special occasions, the
Roger Sherman Inn
offers diners elegance and grace with a restaurant nestled inside quintessential New Canaan real estate, a historic New England inn. Whether you want to host a private dinner, work event, wedding reception, or ceremony, there is a wide range of spaces to make your guests feel comfortable and welcome. The dinner menu offers elevated classics such as pumpkin ravioli and pan-roasted halibut for a special night out. The inn has 15 luxurious guest rooms and suites for those who wish to spend the night.
South End Uncorked
South End Uncorked
focuses on small plates prepared with fresh ingredients, like cheese curds, shrimp, and grits. Sophisticated cocktails round out the restaurant's drinks menu alongside craft beer and wine. The casual atmosphere makes the space an appealing destination for post-work drinks with friends.
Solé
Nestled among charming downtown New Canaan real estate, the upscale trattoria
Solé
serves an extensive menu of authentic-yet-modern Italian fare. Warm bread and a welcoming atmosphere greets guests as they pore over a creative menu of lamb tenderloin, eggplant meatballs, and curried steamed mussels. Solé is the perfect spot for a relaxing lunch or date night.
Spiga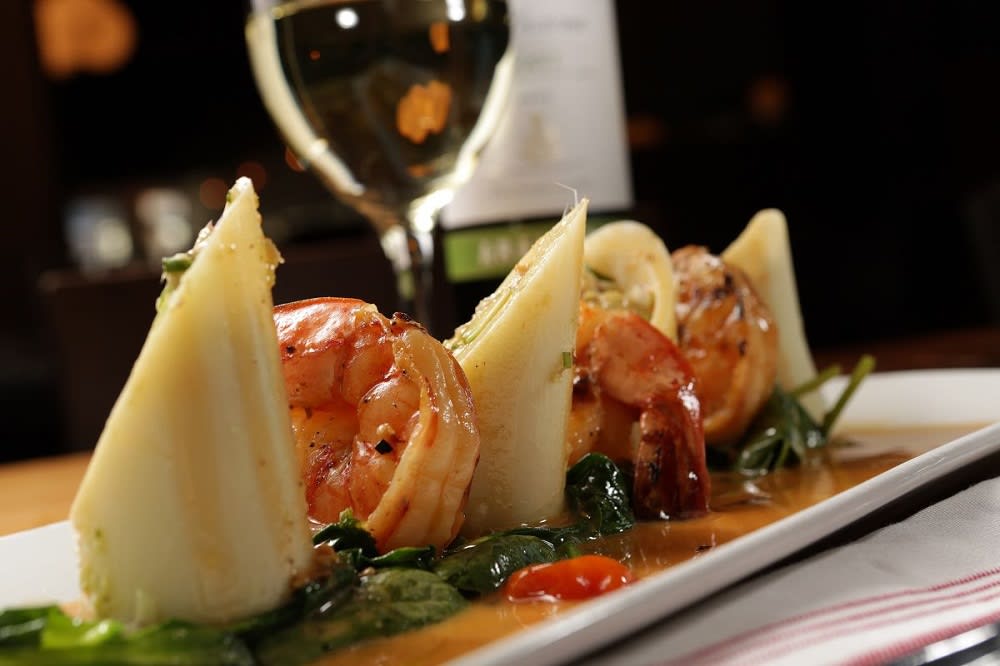 Spiga
, another New Canaan Italian favorite, has creatively prepared pasta, seafood, brick-oven pizzas, specialty salumi, gourmet cheeses, fine wines, and more. Spiga's brunch menus are popular, as are its wide-ranging charcuterie options.
The Commons at Grace Farms
Grace Farms, one of the most singular pieces of New Canaan real estate, is an 80-acre public space committed to allowing visitors to experience local nature and commune over tasty meals. The centerpiece of Grace Farms is
the River Building
, an undulating, glass-enclosed structure designed by the Pritzker Prize-winning Japanese architecture firm SANAA that includes a dining and gathering area called
the Commons
. Visitors can choose from a light menu featuring small dishes like individual pizzas. The space hosts monthly
community dinners
with upscale entrees like white fish with lemon butter sauce.
New Canaan Farmers Market
While it's not technically a restaurant, foodies will find many great choices at New Canaan's famous
Farmers Market
from late April through mid-November. Specialty options include prepared food from local vendors like
Bistro Du Soleil
,
Carrot Top Kitchens
,
Chef Jeff's Barbecue
,
Forever Sweet Bakery
,
Jackie's Empanadas
, and
Raus Coffee
. You can also fill your reusable produce bag with organic fruits, veggies, flowers, eggs, and honey.
If you'd like to find out more about all that New Canaan offers, reach out to local real estate agent
Rachel Walsh
. Rachel has decades of experience and can provide keen insights into the area market. Call Rachel today if you are considering calling this charming community home and would like expert guidance while searching for
New Canaan real estate
.