Location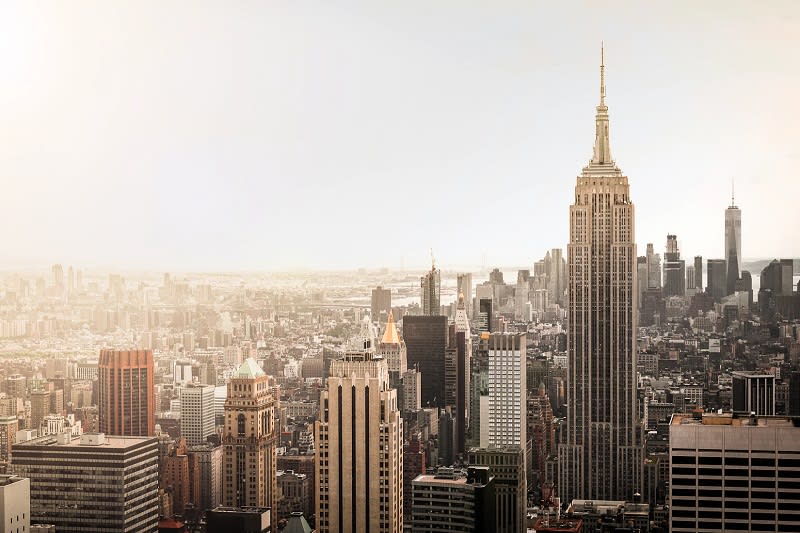 One of the great things about New Canaan is its location. It's a suburban town, so it has a much more laid-back, relaxed feel compared to the pace of a big city. Residents get the best of both worlds because New Canaan is just a convenient one-hour train ride from Manhattan. This makes for not only an easy daily commute, but it provides young professionals with endless job opportunities in New York as well as in towns and cities close to New Canaan such as Stamford, Greenwich, and White Plains. For those continuing to work from home, New Canaan offers the peace and quiet, calm presence, and open spaces that enhance those days. New Canaan itself has numerous job opportunities for its residents, with job growth increasing by almost 7% over the past decade. This gives young professionals considerable flexibility when deciding on their career paths and where to live. There are even more perks to calling New Canaan home. New Canaan residents have easy access to all of the exciting things happening in both New Canaan and New York City, making life in New Canaan the perfect blend of slow- and fast-paced living with many cultural opportunities to please all ages
Environment
New Canaan is a gorgeous place to live and the town is known for its many parks and open spaces. No matter where you reside in New Canaan, there's always a park close by surrounding you with luscious greenery. One of the most popular parks is the centrally located 300-acre Waveny Park, which includes the town-owned Waveny Mansion where people can hang out with their friends, hold or attend weddings, be involved in numerous kid-oriented events such as hay rides, holiday fairs, Easter egg hunts, and so much more. Waveny also has the town pool with a wonderful kiddie pool, the Carriage Barn Arts Center where both professionals and amateurs showcase their art, and The Powerhouse Theater and The Town Players of New Canaan where locals and professionals show off their theatrical talent. For the first time, Waveny Park is also hosting The Summer Theater of New Canaan where you're bound to see Broadway professionals. There is also a popular dog park, a disc golf park range, and a fabulous children's playground. The New Canaan Nature Center is a wonderful place to go for a hike or have a picnic. It is a teaching center too, and its mission is to  teach adults and children about nature and to appreciate it through fun outdoor activities. Irwin Park is a favorite amongst town residents for its beautiful daffodil display in the spring, the many walking paths, and its lush green space to relax and enjoy some quiet time. The village center is another beautiful area where you can take a leisurely stroll, attend events sponsored by the town, visit one of the many unique art galleries, shop in fabulous one-of-a-kind stores, or grab a bite to eat. No matter where you are in New Canaan, it's a lovely environment to be in, which makes this another reason why young professionals and other residents adore living here.                      
Community
In addition to the town's physical surroundings, young professionals appreciate the friendly and neighborly environment that New Canaan's residents provide. It's a community-oriented town with numerous events to attend and places to visit. The community is geared toward people of all ages, so there is something for everyone from the well known New Canaan NewComers Club to the Ice Cream Social at the New Canaan Museum and Historical Society. There is much for young professionals to love, and the town's welcoming atmosphere embraces all who reside there. New Canaan even has a website dedicated to its community and all it has to offer, from its lush parks to its shops, activities, schools, and homes. As residents age, there are so many other clubs and activities to take advantage of such as The Men's Club, The Encore Club, and for seniors, the wonderful Staying Put in New Canaan, but let's not forget the kids who have many activities to choose from every month of the year 
Entertainment
Another reason young professionals adore New Canaan is its plethora of entertainment options. Recognizing how hard its community members work, New Canaan has created a vast array of leisure opportunities for young professionals and all residents to unwind and enjoy their free time in the beautiful town they call home.

There are plenty of unique boutiques to shop at and delicious restaurants to dine in at New Canaan's village center. If you're a movie lover, you can catch the latest movies at the town's movie theater, Bow Tie Cinemas. If you're interested in history, stop by the New Canaan Museum and Historical Society to learn about the history of the community. There's also a community theater called The Town Players of New Canaan. They host a wide variety of shows, special exhibits, and performances throughout the year, with the latest being a COVID-19 safe online festival. As you can see, there's something for everyone to enjoy.

There are also a multitude of ways to get outside, stay active, and have fun in New Canaan. Waveny Park has a number of walking and jogging trails in addition to its large public pool, open in the summertime, tennis courts, and a paddle court. Other parks and outdoor spaces in New Canaan include:

          ◾ Bristow Park and Bird Sanctuary
          ◾ Ed Dixon Memorial Park
          ◾ Irwin Park
          ◾ Kiwanis Park
          ◾ Mead Memorial Park
          ◾ Mill Pond Park
          ◾ New Canaan Nature Center
          ◾ Olive and George Lee Memorial Garden

Also located at Waveny Park is the Lapham Community Center. It offers a variety of programs for adults on topics such as continuing education, exercise, and health. Young professionals get the opportunity to learn new things, including valuable skills needed in the workforce, close to home. 

Another popular form of entertainment among young professionals and the rest of New Canaan's residents are  the planned events that happen year-round. Some of the annual events include:

          ◾ Halloween Parade
          ◾ Christmas Eve Caroling
          ◾ Easter Egg Hunt
          ◾ Saint Mark's May Fair
          ◾ Family Fourth of July Celebration at Waveny Park
          ◾ New Canaan Nature Center Fall Fair

Check out this New Canaan website often, as more events you don't want to miss are continually being added!
Educational opportunities
New Canaan is renowned for its public school system. It has three elementary schools, one middle school, and a high school, all of which are known for their exceptional academics. It has been rated the #1 place to get a public school education in all of Connecticut and 19th in the United States according to Niche.com. The district's high academic achievements will appeal to young professionals who are just starting or who are planning on starting their own family soon. These prospective parents will be assured that their children will receive the absolute best education they can possibly get. For those with preschool-aged children, there are fine nursery schools and preschools available.

New Canaan also has an excellent library that is about to start an incredible improvement and renovation, where residents of all ages can borrow books, take part in programs, and attend library events. Some of the things the New Canaan Library offers are:

          ◾ Art and music events
          ◾ Crafting events
          ◾ Science, technology, and history events
          ◾ Business and finance courses
          ◾ Courses and events specifically for kids and teens
          ◾ Health and wellness programs

Between the top-notch school system, the excellent nursery and preschools, the library, and the community center, New Canaan can't be beat when it comes to stellar education in all forms.
Moving to New Canaan?
These are just some of the myriad reasons why New Canaan, Connecticut, is so well-loved by its residents and why it attracts large numbers of young professionals. It is a marvelous place to live. If you're looking for New Canaan real estate or real estate in Darien, or Rowayton, CT , contact Rachel Walsh. Let me help you find your next dream home!