Situated on Connecticut's breathtaking "Gold Coast," Darien is one of the most affluent towns in the United States. Primarily a residential community, Darien boasts grand estates housed on expansive stretches of land. In addition, Darien's schools are prestigious, the downtown area is lively, and the parks and beaches are pristine. Not only is the neighborhood itself idyllic, but Darien's proximity to New York City is a major draw to commuters too.

Overall, the posh coastal town of Darien is an excellent place to invest in real estate. The many appeals of living in Darien are bound to make your property grow in value. So if you are interested in investing in luxury Darien real estate, here are five things to look for so that your asset remains profitable.
Types of properties
There are many different types of investment properties. Some are rented out as long-term primary residences, whereas others are used solely as short-term vacation properties. Additionally, they may be ultramodern condos or stately mansions. Some investment properties are built from scratch, while others are homes that have already been constructed.
It's key to note that real estate isn't just categorized as luxury because it is more expensive. To be deemed a
luxury property
, a home must also be unique and exclusive. Essentially, the property must be viewed as superior to others due to the features of the home itself and its proximity to upscale amenities. Many wealthy buyers desire custom-designed homes with opulent details and modern technologies. Having privacy and security is often necessary too. Although they seek seclusion, high-end buyers want to be close to luxe amenities at the same time. Access to posh restaurants, shops, and cultural activities is important. Lots of affluent buyers also want to be situated in an esteemed ZIP code or be surrounded by scenic landscapes. Gated neighborhoods, coveted addresses, waterfront locales, and mountainside views are all premier living qualities.
Overall, real estate is known to be a relatively
safe and profitable investment
. Regardless of the type of property you invest in, its value will appreciate over time. If you own real estate, it's likely your biggest asset. So hold on to your Darien property, and you are bound to earn a substantial return.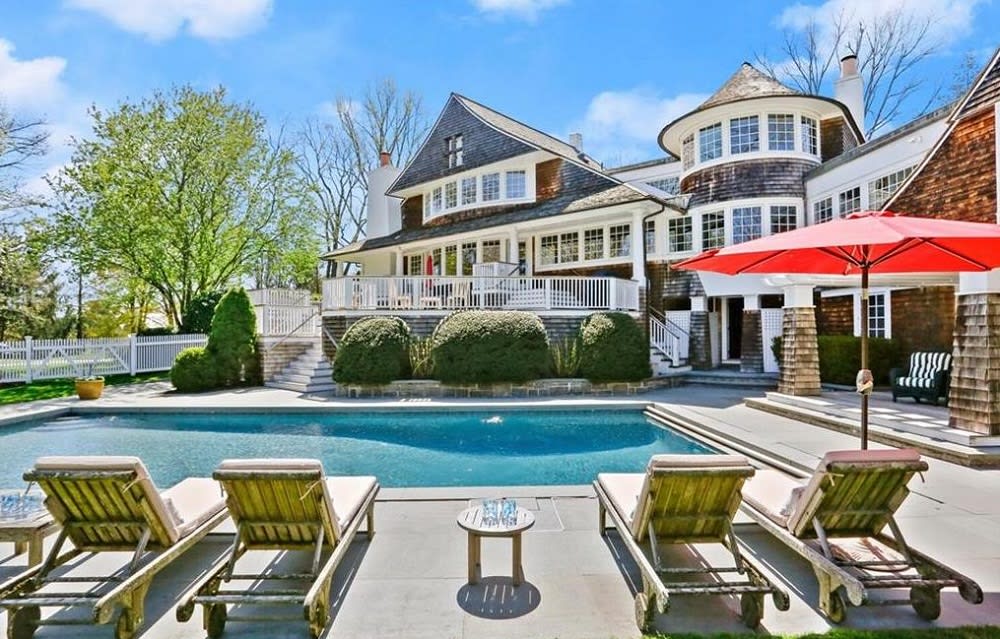 Photo courtesy of Rachel Walsh Homes
Loans and taxes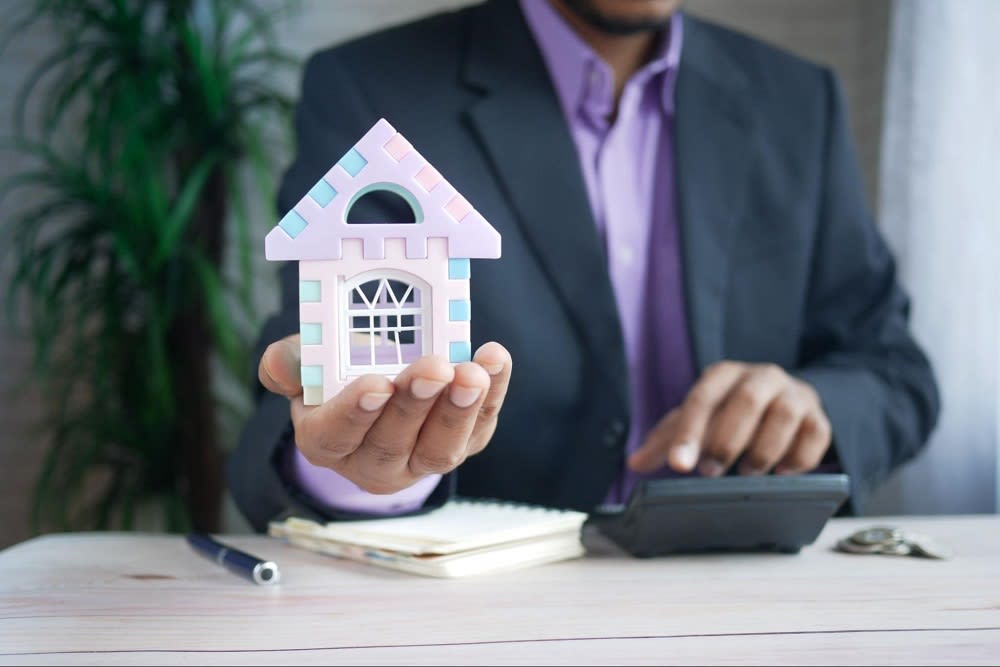 Luxury properties can be millions of dollars, with prices depending on regional and local markets. The average price of a luxury Darien property is around $2 million. In today's hot real estate market, ultraluxe homes are worth more than ever, and this average is increasing. Although many wealthy buyers pay cash for their investment properties, obtaining a
jumbo loan
is typical. This is where having excellent credit comes in handy. You'll also need to show proof of income and list any assets you own. Regardless of the type of financing used, you will need to put down a significant down payment. Therefore, having large cash reserves is ideal.
The amount of tax you will have to pay on a luxury investment property is something to take into consideration too. Luckily, Darien has one of the
lowest tax bases
in all of Fairfield County. The mill rate for 2020, for example, was 16.84. This equates to a tax of $16.84 for every $1,000 of assessed value. Any profits made on a rental property are classified as a capital gain and must be reported. But this means you can deduct expenses too, such as water, electricity, cleaning costs, and non-refundable deposits. If the property is primarily considered a vacation home — which means it's rented out for 15 days or less — rental income need not be reported. However, rental expenses cannot be deducted either.
School district
Communities frequently receive inherent value in their school ratings. Hence, properties that are housed in prestigious school districts are worth more than their counterparts.
Darien's schools
— which are some of the best in all of Connecticut — have increased the value of the homes in the area. Both Hindley Elementary School and Middlesex Middle School have been dubbed Blue Ribbon Schools. As such, Darien's distinguished school district has made the town's properties quite valuable. Furthermore, renters with kids will be especially keen on living in Darien to be within the zoning district. This ensures that their children will attend top-rated schools.
Community offerings
People love living in Darien
for its small-town charm and quality community offerings. Residents here care about preserving Darien's beauty and are always looking to improve the town. As such, luxury real estate is a hot commodity in this hyperlocal community. Investing in a luxury Darien property isn't just about buying a lavish mansion, though, but also the experience of an ultra-posh lifestyle.
Darien's
lively downtown area
has been recently renovated and is bustling with things to do. Chic boutiques and fine dining restaurants can be found throughout and are housed in architecturally stunning buildings. Residents also love Darien's year-round activities, such as the weekly farmers' market and annual summer concert series. The Noroton Yacht Club is a family-friendly sailing organization that many Darien locals are a part of too. Social events take place regularly at the club, which is why many neighbors are so tight-knit.
Darien has
immaculate parks and beaches
perfect for enjoying the great outdoors. There are about 203 acres of green space throughout the community and 30 acres of beaches on the gorgeous Long Island Sound. Selleck's Woods is a nature preserve that has miles of guided trails, while Weed Beach and Pear Tree Point Beach are two of Darien's most popular beaches.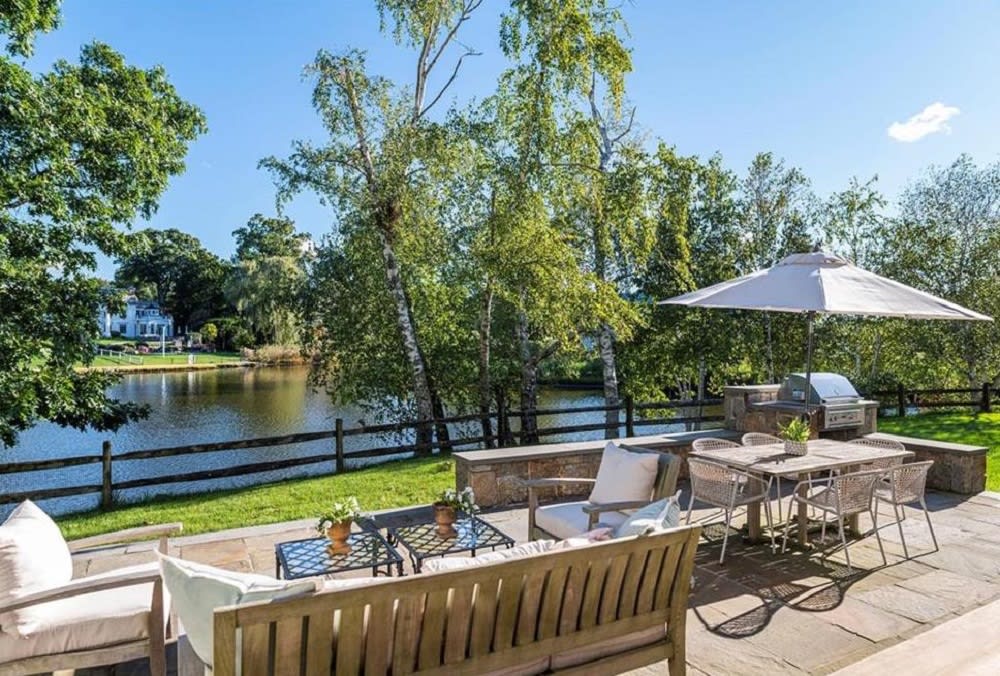 Photo courtesy of Rachel Walsh Homes
Proximity to major cities
For those who need to commute to a bigger city for work, Darien is situated in the most convenient spot. The town is less than an hour away from New York City and has two train stations with multiple, nonstop lines.
Darien's proximity to major cities — yet spaciousness of suburban living — makes it an
idyllic investment locale
. Many employees are also sticking to remote work, which has increased the desire to live in rural areas in which property sizes are more generous. Therefore, Darien's blend of city access and quiet living widens the scope of potential tenants. As an investor, this increases the likelihood that your property will be rented out, which will help your luxurious Darien asset become a profitable one.
Search for luxury Darien real estate
Contact
Rachel Walsh
if you're considering investing in luxury Darien real estate. Rachel is an experienced real estate agent known for her concierge-level client service, deep attention to detail, and in-depth market knowledge. Make a smart investment in a
Darien luxury home
by working with the dedicated and driven Rachel Walsh.