Darien, CT, is a coastal town that covers an area of just 13 square miles and has a population of about 22,000 residents. It's the smallest of all the cities on Connecticut's "
Gold Coast
" and is one of the wealthiest communities in the United States. It's about
37 miles northeast
of New York City and offers two railroad stations to transport commuters directly to Manhattan's Grand Central Terminal.
The town is located between the cities of Stamford and Norwalk on Long Island Sound and is populated with many recreation outlets. Darien's 13-square-mile footprint is home to 11 parks, two public beaches, a private beach club, three country clubs, a riding and racquet club, the Darien Boat Club, and the Noroton Yacht Club. Its school system ranks among the highest in the state, and city ex-pats flock to Darien in search of a less urban setting, more Norman Rockwell in vibe.
Residents praise the city's natural beauty and its atmosphere that's truly a neighborhood from the times of
Leave it to Beaver
. Inland, older homes sit on large wooded properties close to the Ox Ridge Hunt Club, the Wee Burn Country Club, and the Country Club of Darien. Each holds local and national equestrian competitions. Closer to the town center, houses and lots are slightly smaller. Darien's 16.5 miles of coastline features upscale beachfront residences that are the jewels of Darien real estate.
The
median price of homes for sale
in Darien is $1,399,000, down from $1,897,500 the previous year. This price structure displays a buyer's market, which means more homes are available for sale than buyers for those homes. If you still need convincing reasons to relocate, here are a few reasons why people love living in Darien.
Families enjoy year-round activities
Darien's
median population age
is around 39 years, and the
median income
is about $232,500. Darien real estate is in a tightly-knit community that's big on participation. Residents band together to cheer on their children's baseball, football, and other local sports events. Older children and adults can volunteer at many charitable, community, cultural, and environmental outreach programs. The entire family can enjoy recreational activities at one of the three local golf clubs, two boating clubs, or the ice hockey club.
Music lovers can check out the summer concert series at Grove Street Plaza, and animal lovers can view the elegant equines at the Ox Ridge Charity Horse Show. Sports enthusiasts can enjoy the Thanksgiving Day football showdown between Darien High School and New Canaan High School.
Learning for everyone
The Darien Public Library
is ranked as a Five Star Library by the
Library Journal
. It caters to more than 1,300 visitors a day from nearby homes in Darien, making it one of the busiest public libraries in the entire state. The library presents more than 1,500 public events annually, including presentations by bestselling authors. Additionally, visitors can take coding and technology classes. Small business owners and entrepreneurs can enhance their business savvy by taking targeted workshops. Children can benefit from storytimes and art classes, while adults can view film series and concerts.
Getting back to nature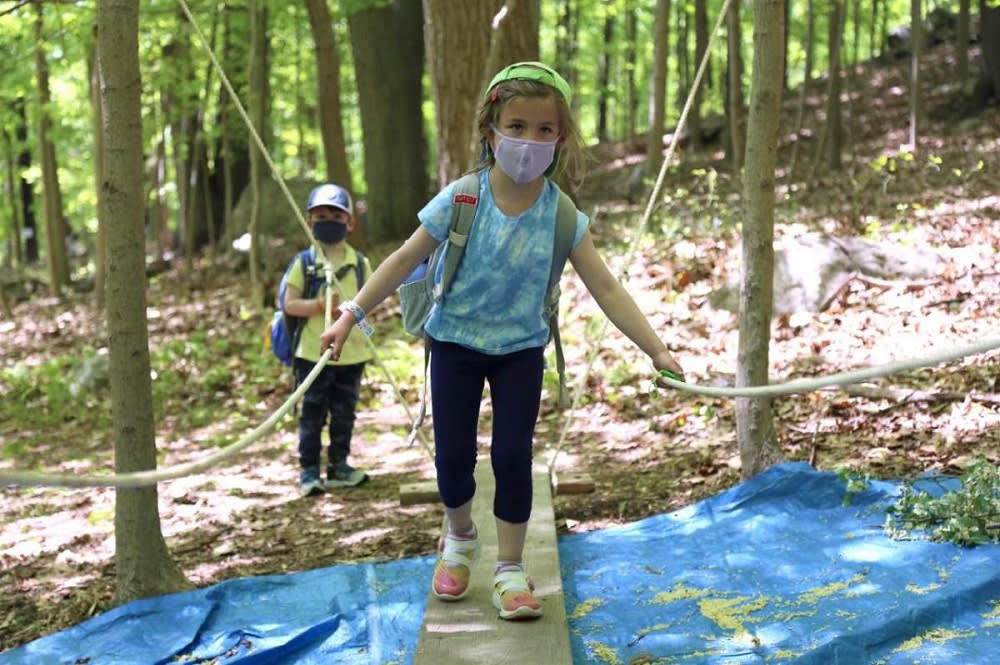 Photo courtesy of The Darien Times

Selleck's Woods Adventure Day is a favorite of Darien real estate owners. Nature lovers and adventurers can wander along the guided trails in this 50-acre nature preserve. Children can test their outdoor skills in Adventureland, which features a stump walk, a rope bridge, and a zipline for the more adventurous tots. The vernal pond features amphibians and lake critters. Plein-air painters, naturalists, and representatives from the Darien Nature Center, Darien Land Trust, and Pollinator Pathway will also be on hand to share information with visitors young and old.
All aboard!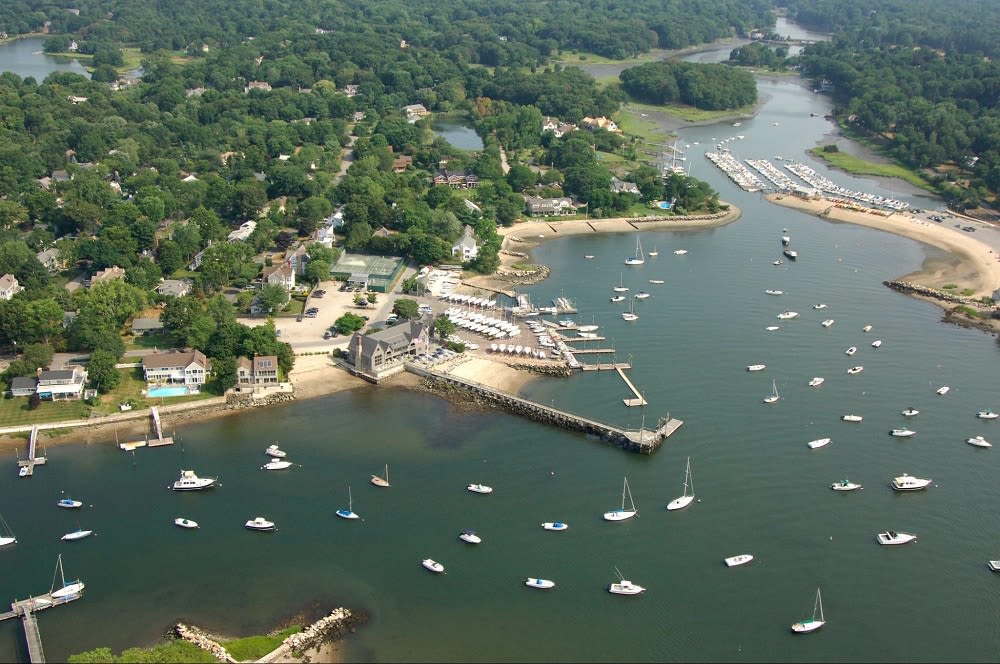 The
Noroton Yacht Club
is one of the premier sailing clubs in New England, where it's been in operation since 1928. The club offers a cruising fleet and Sonars, Ideal 18's, Sunfish, and Vipers. The venue provides summer programs for kids: Sunbusters is for children aged 4-7, Junior Sailing is for kids aged 8-18, and Junior Tennis is for kids aged 5-18. Tennis lessons and clinics are available for students of all ages.
Noroton is a family-oriented yacht club. Members, their children, and grandchildren are part of the club's fabric where they form lifelong relationships with like-minded outdoorsy types. Members can replenish their energy at the Osprey Bistro on the top deck or the patio next to the beach. Two beaches make way for swimming, barbecues, and sunbathing. Special events include a Fourth of July picnic, an annual visit from Santa Clause, and a New Year's Day brunch.
The Great Resignation and Migration
Part of the impact of COVID-19 has been what analysts call "The Great Resignation," referring to people who quit their traditional office jobs in favor of remote work. This unprecedented trend happened at all employment levels, from new college graduates to C-Suite executives. These employees have also fled major metropolitan areas, such as New York City, Boston, Los Angeles, Seattle, and Chicago, for more rural areas to live and work. Darien is just the place for Manhattan ex-pats — the neighborhood provides generous living space on a more considerable lot than is available in the city.
Cherry Lawn Community Gardens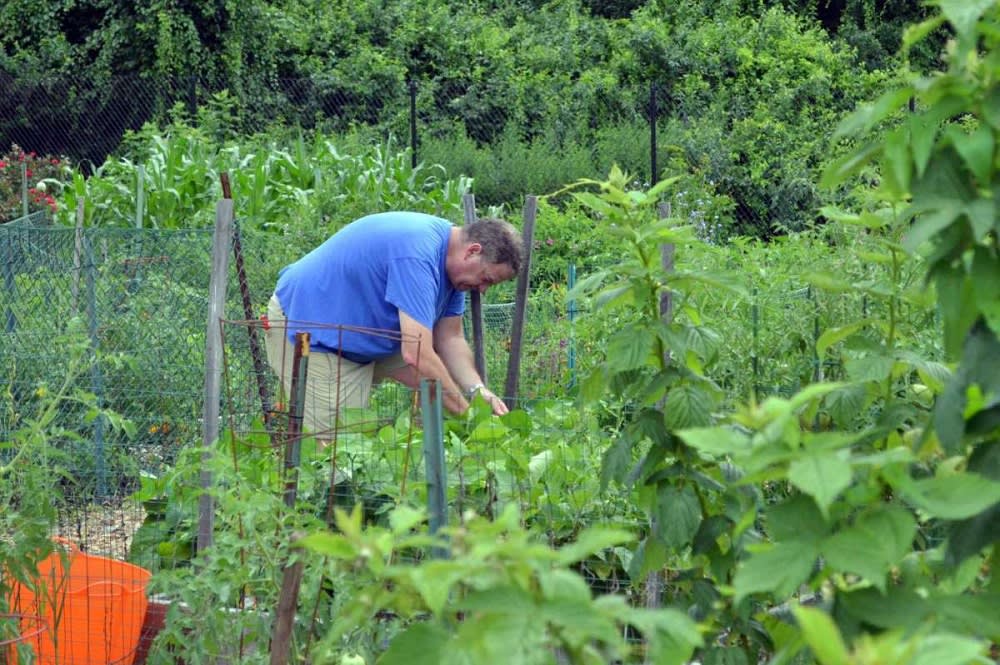 Gardeners, young and old, can gather in one of Darien's most popular green spaces to cultivate and harvest flowers, vegetables, and organic herbs from spring through autumn.
Cherry Lawn Community Gardens
are nearly 50 years old. Those with established green thumbs—or ones just starting—can learn how to grow flowers, vegetables, organic gardening, and maintain a garden, including weed and fertilizing the soil for optimal growing results.
If you're looking for a home in Darien, contact
Rachel Walsh
, a Darien-area specialist ready to help you find your dream home amongst the selection of homes for sale in this beautiful and welcoming community. Contact Rachel today to start your next real estate journey in Connecticut!
Recommended Reading:
Community Events in and Around Darien This Fall